Allinge Church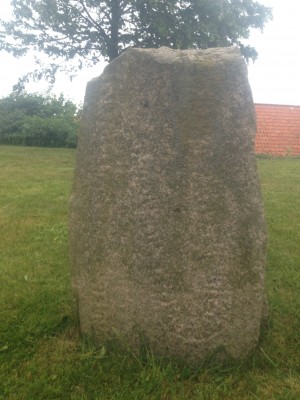 Allinge Church isn't one of the famed round churches of Bornholm, but it's nevertheless an interesting one.
In the small cemetery located along the church's southern wall is a runestone which dates back to the transition period between the Viking and Medieval ages.

The earliest mention of the stone is in Ole Worm's "Monumenta Danica".

It disappeared at some point and was first found again in 1876 in a property boundary fence at Nordre Skrubbegård.

The inscription on the stone reads: "Brune and his brothers had (this stone erected) in memory of their father Thorlak and their brother Esge".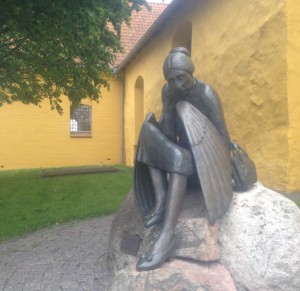 An angel rests at the northwestern corner of the church: Specifically, a bronze sculpture named "Metamorphosis".

It was sculpted by the ceramic artist Arne Ranslet, who lived just outside Allinge for a number of years until the mid-1990s.