Allinge Jazz and Music Festival in Week 28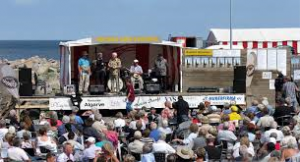 Allinge Jazz and Music Festival arose out of the former Allinge Jazz Festival, which unfortunately came to an end after the 2017 event.
Jazz has been a longstanding cultural tradition in Allinge, and some of the locals felt it should not be allowed to die out.

Therefore, the Allinge Activities Group took over, modernising the concept to an extent and with the hope that it will continue to draw visitors in the years to come.
Unlike in previous years, the programme now features more than just jazz music.
Our goal is to put together a programme with abroad appeal and which will be a source of fun and joy for the whole town.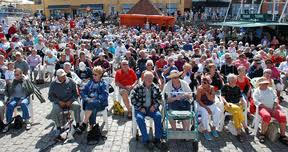 The festival is scattered across the entire town among the different business owners supporting the event.

While the focus will be on free concerts, there will also be some events with entrance fees.

Over the course of the festival, the entire city resounds with music, fun and a great atmosphere, which is precisely our goal with this traditional week of music in Allinge.